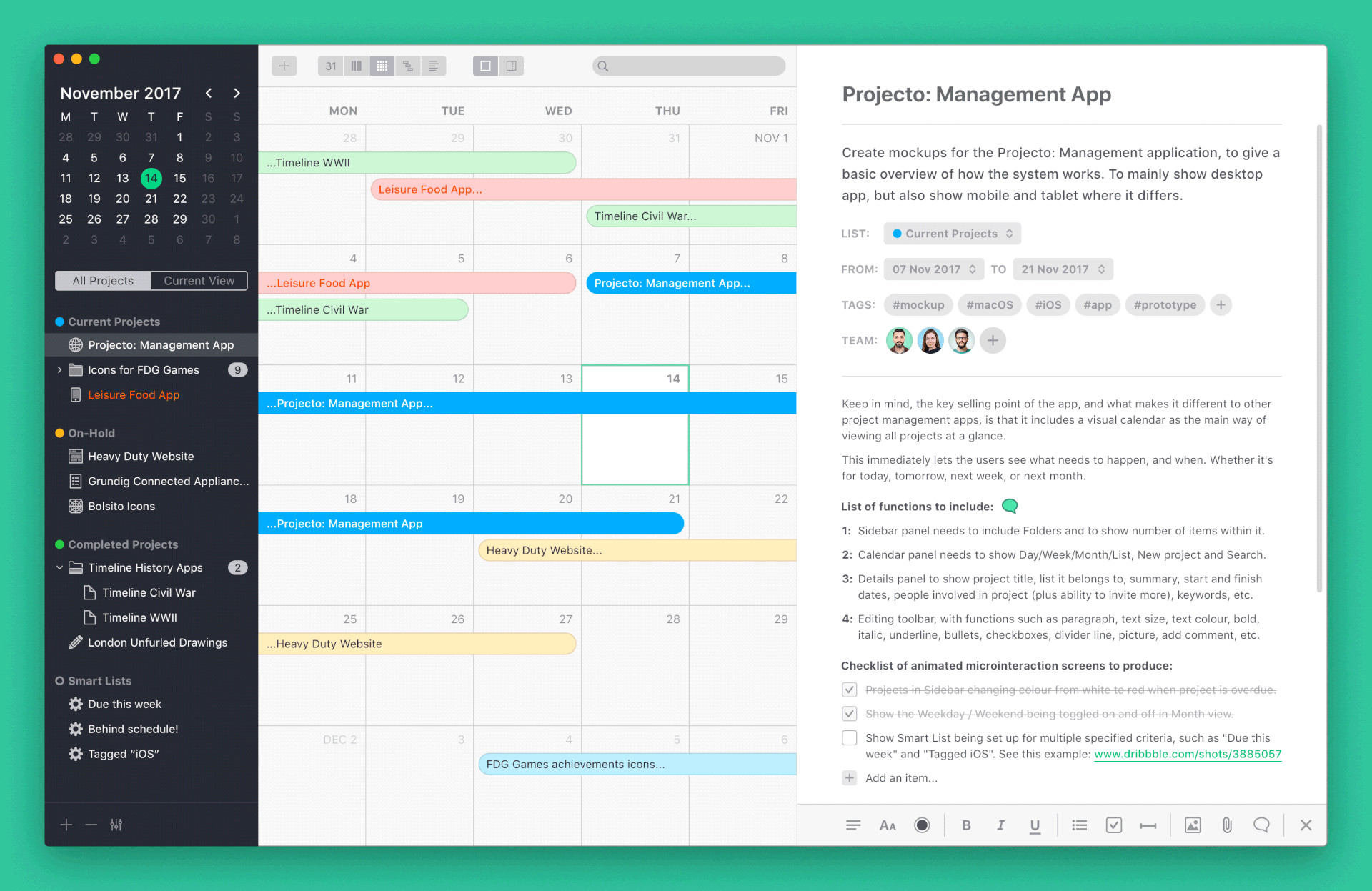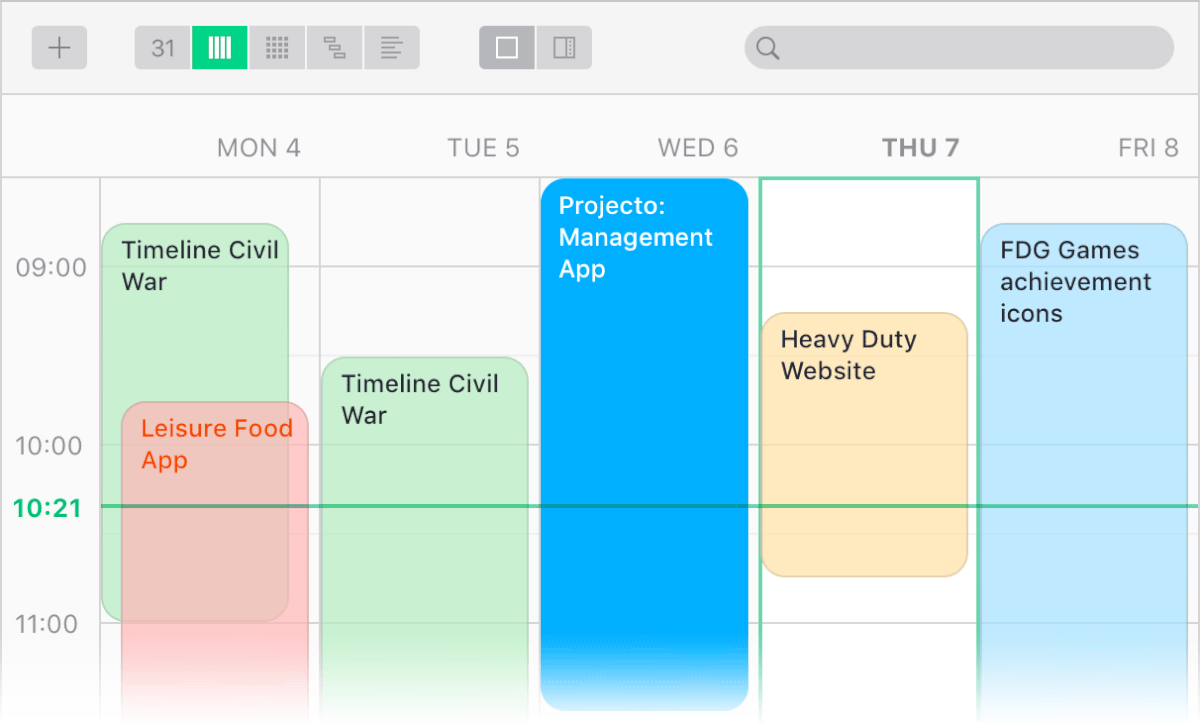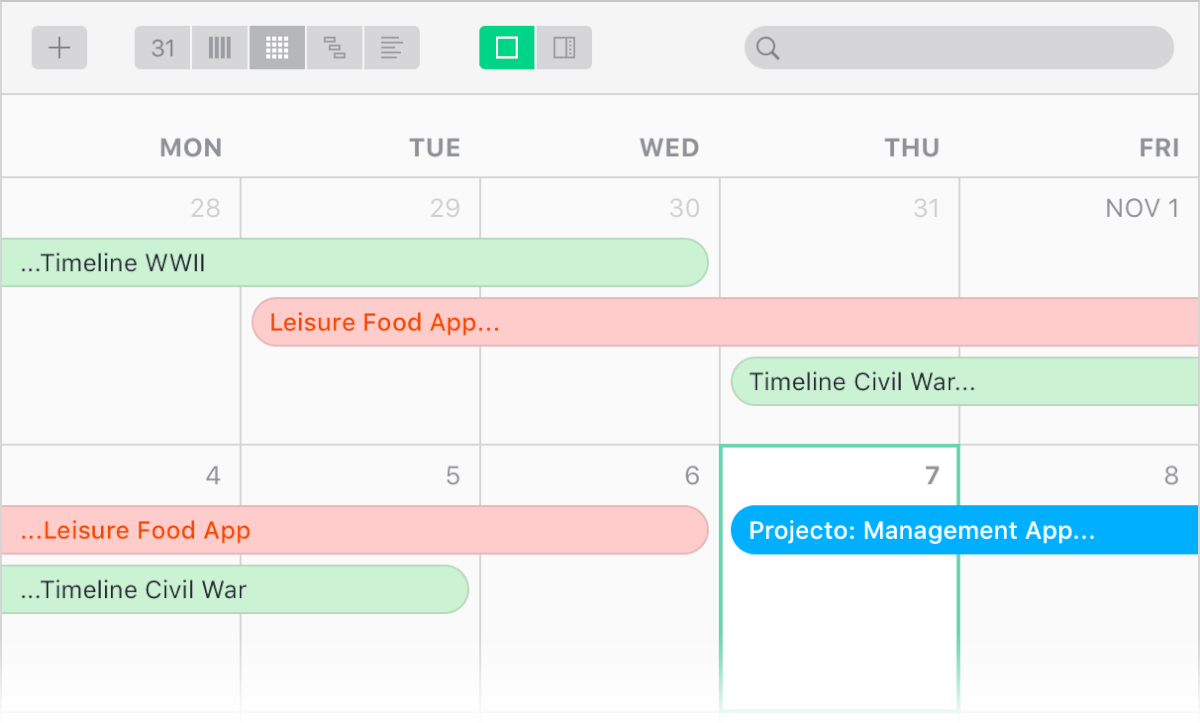 DISCUSS THINGS FURTHER...
Add micro-conversations to your projects, tagging other team members to add ideas or make queries about a particular point, and then mark them as completed when done. Subtle enough to not clutter up your project details when closed, but still clearly noticeable to get your attention. And crucially, these discussions are pinned to the relevant point in the list, making it clear what they refer to, rather than being separated in an unconnected section of the application.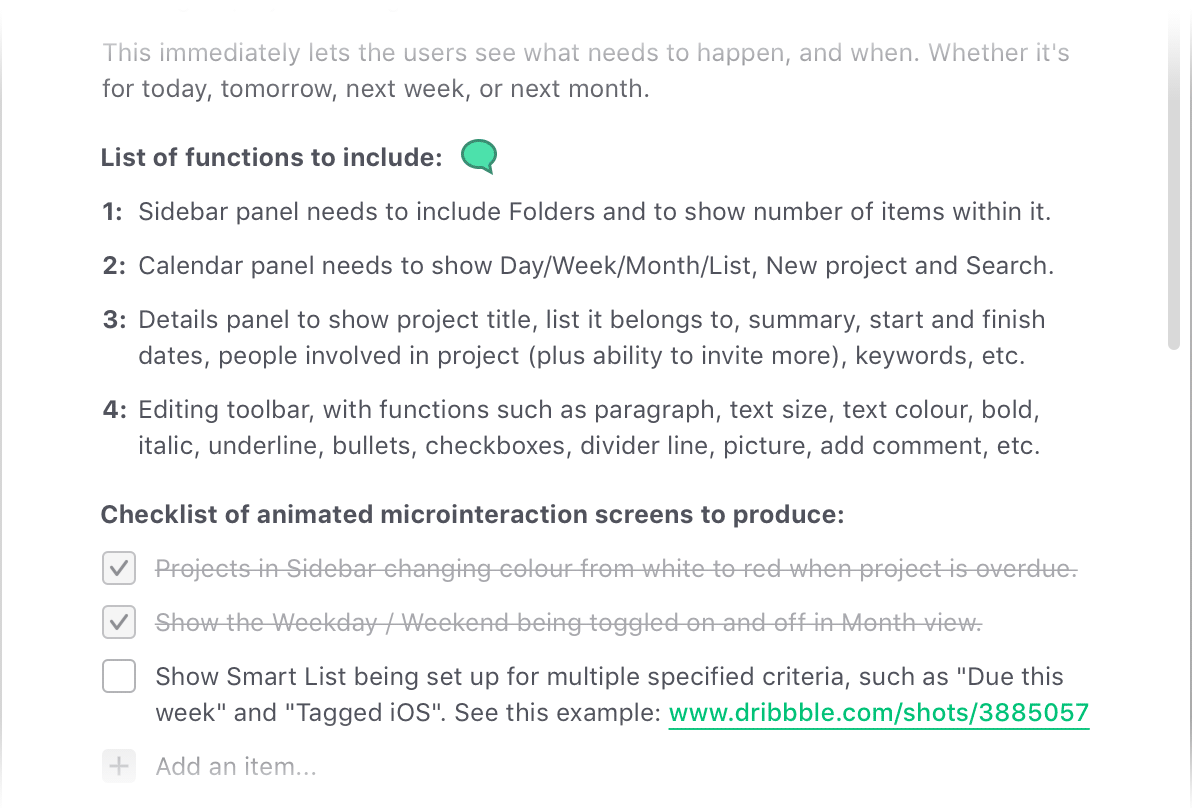 SMART LISTS THAT REALLY ARE SMART
Smart Lists can be created to view projects that conform to specified rules, such as "Due date is this week" or "Tags contains iOS". The application even comes with a few suggestions for you, for often-used scenarios.
Or, if you need to keep on top of more complex situations, you can create Smart Lists that span multiple rules, with combinations of either or both the AND as well as OR conjunctions. You can choose to have the rules match ALL or ANY of the conditions. You can have your conditions in a linear format or in a nested format. Basically, whatever you want to categorise, Projecto can list it for you.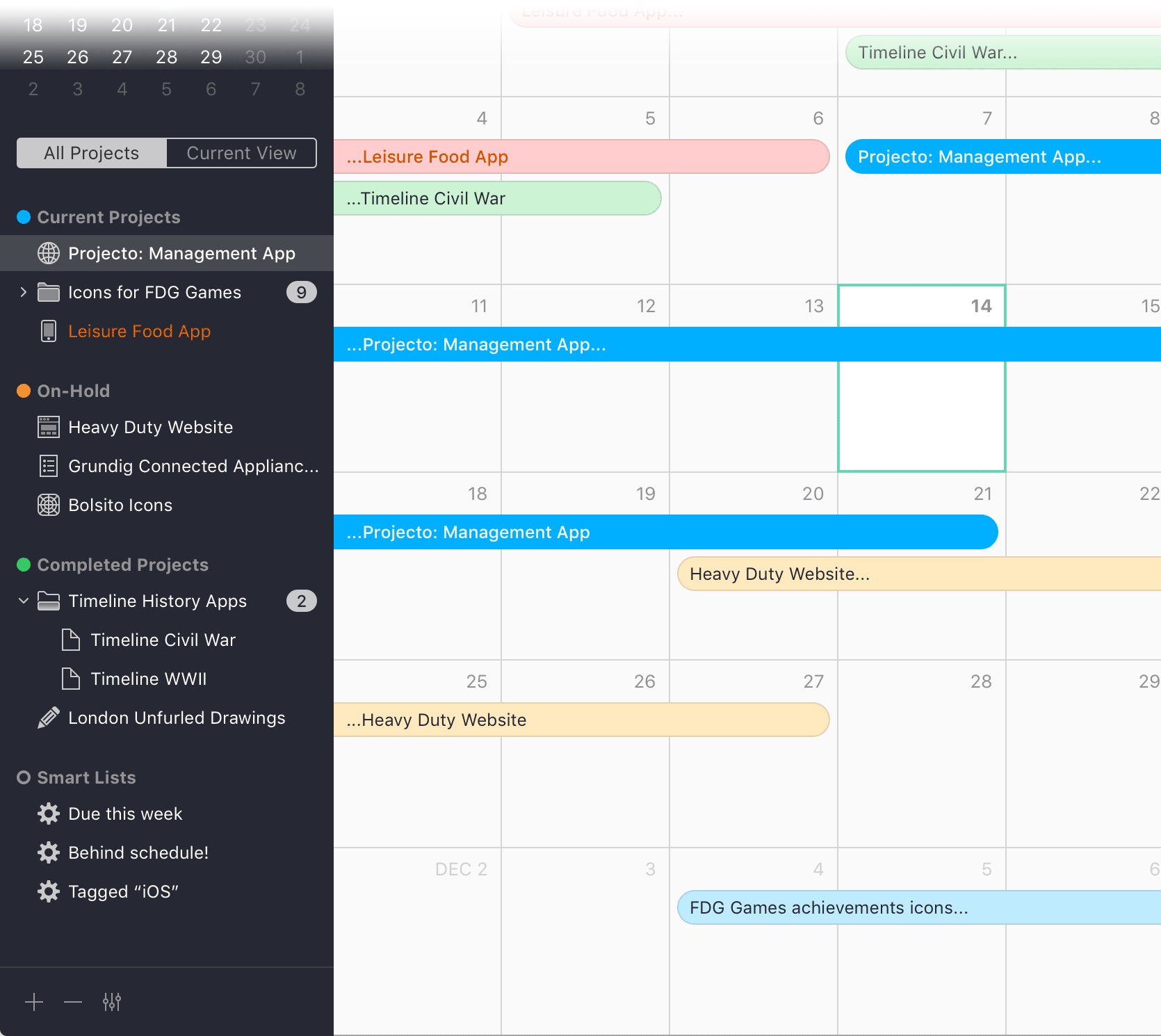 VISUAL INDICATORS OF DUE DATES
Project titles, both within the sidebar and in the calendar panel, will subtly change colour to let you know when they are becoming due, and change colour more drastically when they are overdue.

Projecto includes (1) configurable pop-up
Alerts
for many different features, (2) a Today and Due Next
Notification Center Widget
, and (3) a menu dropdown in the macOS
Menubar
, with options for searching, as well as Today and Due Next.
AT A PRICE TO SUIT EVERYONE
No matter your budget, or if you just want a free trial to put it through its paces, Projecto comes at a price to suit every pocket.